Review
I was on the fence about reading The Game of Love because it felt too much like another book I read a while back, Wicked Game...
Interracial H/h - check
Superstar football player hero - check
Heroine comes home to live with her mom- check
H/h's mothers are BFFs - check
H/h both from small southern town - check
H/h were childhood enemies - check
When you've read as many romance novels as I have, it's difficult to not run into some similar tropes and story lines, so I went for it anyway.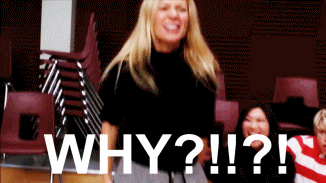 I was optimistic that the similarities were only on the surface, but there are others as the story progresses that made me...
Beyond the similarities in the plot, I had other issues with the book as a whole. First, the constantly changing POV was worrisome. The story was not just from the perspective of the lead hero or heroine, which I don't mind, but others in the story as well. So it made it somewhat confusing to follow at times.
The story concentrates too much on the external conflicts between the couple rather than the actual love story between them. Their love story became a back drop for me while the secondary characters' antics happen in the forefront. Much of what we read about their relationship between is a flashback or their musings.
Lastly, the racial component of the story was too heavy-handed for me. Hard not to discuss race in an IRR obviously, but I think it's somewhat lazy of the author to make it the main conflict in the story.
I hate to compare two unrelated authors' work, but If you're looking for an IR sports romance, I'd recommend Wicked Game over this one.